Book Review with Carol Amour
Nov 7, 2022




3:30 pm - 5:30 pm

Nov 14, 2022




3:30 pm - 5:30 pm

Nov 28, 2022




3:30 pm - 5:30 pm

Dec 5, 2022




3:30 pm - 5:30 pm

Dec 12, 2022




3:30 pm - 5:30 pm

Dec 19, 2022




3:30 pm - 5:30 pm
Book Review with Carol Amour (3-week session)
Dates: November 7, 14, 28, December 5, 12, 19
Time: 3:30-5:30pm
Cost: Pay what you wish. Contributions support the work of the Waaswaaganing First Nations Institute for Indigenous Teaching and Learning
Open to the public
Participants will meet and discuss the following book:
Water Protectors: The  H.E.L.P. Campaign to Save the Penokees by Nick Vander Puy
Meet the facilitator:
Carol Ann Amour has had four books and hundreds of articles published regionally and nationally including DINOSAUR HUNT by Gareth Stevens Publishers in Milwaukee and A MULTI-CULTURAL PORTRAIT OF THE CIVIL WAR by Marshall Cavendish in New York. Her articles and essays have appeared in the Milwaukee Journal Sentinel, the San Francisco Chronicle, Lady's Circle, Reader's Digest, the Lac du Flambeau News, and many others.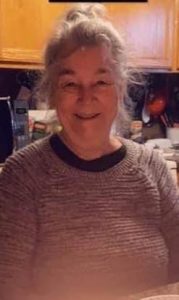 This class is sponsored by the Waaswaaganing First Nations Institute for Indigenous Teaching and Learning.