thank you to our August week at the warehouse sponsors:
number of individual creative experiences provided so far in 2022:
AND
LOGGED VOLUNTEER HOURS!
"Living WITH the Northwoods": summer 2022 featured programming
august 2022 Classes & Events
Current hours: 
Sunday: 10:00am - 2:00pm
Monday: 10:00am - 3:00pm
Tuesday: 10:00am - 3:00pm
Wednesday: 10:00am - 3:00pm
Thursday: 10:00am - 3:00pm
Friday: 10:00am - 9:00pm
Saturday: 10:00am - 2:00pm
Check calendar for class and event times that occur outside of our facility open times.
interested in volunteering?
Help us teach, exhibit, perform and create! Join other people just like you who love the arts and want to support creativity and nurture arts in our community. We can always use a hand throughout the year.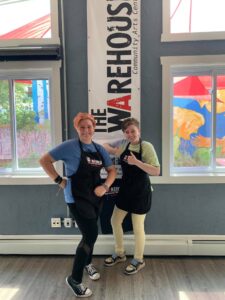 click here to tune in to our live video stream (fridays, 7-9pm)
For All the lastest Going on at the Warehouse Follow Us On Facebook