Breathe & Begin: Yoga with Cindi Schickert
(class 1/4)


Mar 13, 2021




10:00 am - 11:15 am

(class 2/4)


Mar 20, 2021




10:00 am - 11:15 am

(class 3/4)


Mar 27, 2021




10:00 am - 11:15 am

(class 4/4)


Apr 3, 2021




10:00 am - 11:15 am
Breathe & Begin
Dates: Saturdays in March (4 week class)
Time: 10am-11:15am
Cost: $80 / person
Yoga is the union of mind, body and spirit. Breathe & Begin is an opportunity to discover how the ancient practice of Yoga can increase flexibility and strength as well as bring a sense of peace and calm to your life. This four class series will introduce you to some of the fundamental breathing techniques and postures that form the core of any yoga practice. Each class will build on the previous week.
Whether you are new to the practice or reacquainting yourself with its benefits, this series is for you!
If members of the same household wish to register, discounts are available. Please call The Warehouse at 715-479-4060 to discuss.
Meet the Instructor, Cindi Schickert: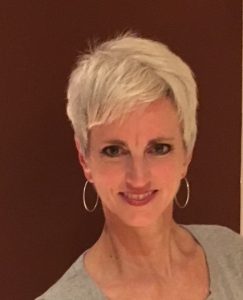 "I came to the practice of yoga for the physical benefits; I stayed for the sense of community and the wisdom it bought to my life."
Cindi's journey into yoga began in 2003 when she attended her first class hoping for relief of back and neck pain. She had a 15 year background working in the fitness industry teaching aerobics and exercise classes, but yoga added a different aspect; it brought a sense of peace and relaxation that had been missing. In 2010 she opened a 700sf studio, Treetop Yoga, in her home in Sussex. In addition to teaching yoga, she kept busy bookkeeping for a residential home builder, staging homes for a realtor and taking on the occasional decorating job. She loves teaching and beginner classes are her favorite. "I love the huge gains and the 'Aha' moments. It's so much fun to see people build strength and increase flexibility no matter the age or body type". In 2018, Cindi and her carpenter husband, Jim, moved their four legged family (2 cats and 2 dogs) to Eagle River. They are both Reiki practitioners and enjoy sharing energy work with others. Her happy place is in the woods hiking with the dogs or curled up somewhere with a good book.
We're sorry, but all tickets sales have ended because the event is expired.