Book Review with Carol Amour and Kamewin
(class 1/3)


Sep 12, 2022




3:30 pm - 5:30 pm

(class 2/3)


Sep 19, 2022




3:30 pm - 5:30 pm

(class 3/3)


Oct 3, 2022




3:30 pm - 5:30 pm

Madeline Island Field Trip


Sep 30, 2022 - Oct 1, 2022




12:00 am - 11:55 pm
Book Review with Carol Amour and Kamewin (3-week session)
Dates: Sept. 12, 19, Oct. 3
Field trip to Madeline Island, Sept. 30 – Oct. 1
Time: 3:30-5:30pm
Cost: Pay what you wish. Contributions support the work of the Waaswaaganing First Nations Institute for Indigenous Teaching and Learning
Open to the public
Participants will meet and discuss the following book:
Books and Islands in Ojibwe Country: Traveling Through the Land of My Ancestors by Louise Erdrich
Participants may also take advantage of an educational "field trip" to Madeline Island in late September (Sept. 30 – Oct. 1) during Treaty Days related to the book.
Amazon has this to say about the book: For more than three decades, bestselling author Louise Erdrich has enthralled readers with dazzling novels that paint an evocative portrait of Native American life. From her dazzling first novel, Love Medicine, to the National Book Award-winning The Round House, Erdrich's lyrical skill and emotional assurance have earned her a place alongside William Faulkner and Willa Cather as an author deeply rooted in the American landscape.
In Books and Islands in Ojibwe Country, Erdrich takes us on an illuminating tour through the terrain her ancestors have inhabited for centuries: the lakes and islands of southern Ontario. Summoning to life the Ojibwe's sacred spirits and songs, their language and sorrows, she considers the many ways in which her tribe—whose name derives from the word ozhibii'ige, "to write"—have influenced her. Her journey links ancient stone paintings with a magical island where a bookish recluse built an extraordinary library, and she reveals how both have transformed her.
A blend of history, mythology, and memoir, Books and Islands in Ojibwe Country is an enchanting meditation on modern life, natural splendor, and the ancient spirituality and creativity of Erdrich's native homeland—a long, elemental tradition of storytelling that is in her blood.
It's a small 160 page book with a big impact.
Meet the facilitators:
Carol Ann Amour has had four books and hundreds of articles published regionally and nationally including DINOSAUR HUNT by Gareth Stevens Publishers in Milwaukee and A MULTI-CULTURAL PORTRAIT OF THE CIVIL WAR by Marshall Cavendish in New York. Her articles and essays have appeared in the Milwaukee Journal Sentinel, the San Francisco Chronicle, Lady's Circle, Reader's Digest, the Lac du Flambeau News, and many others.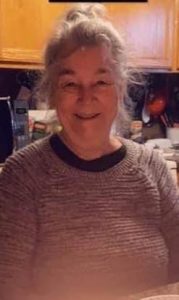 Kamewin, aside from being the Executive Director of the Waaswaaganing First Nations Institute for Indigenous Teaching and Learning, is on the Board of the Wisconsin Indian Education Association and is on the Lac du Flambeau Tribal Education Committee. She was co-founder of ENVISION a middle school project-based learning program with Ojibwe Culture at its heart and taught Ojibwemowin at the Lac du Flambeau Public school for many years. She published fifteen Ojibwe language books co-authored by fifth through eighth-grade students. She has a bachelor's degree in Psychology from UWSP and is a licensed Ojibwe Language and Culture teacher in Lac du Flambeau.
This class is sponsored by the Waaswaaganing First Nations Institute for Indigenous Teaching and Learning.
We're sorry, but all tickets sales have ended because the event is expired.