Book Review with Carol Amour & Kamewin
Jan 10, 2023




3:30 pm - 5:30 pm

Jan 17, 2023




3:30 pm - 5:30 pm

Jan 24, 2023




3:30 pm - 5:30 pm

Jan 31, 2023




3:30 pm - 5:30 pm

Feb 7, 2023




3:30 pm - 5:30 pm

Feb 28, 2023




3:30 pm - 5:30 pm
Book Review with Carol Amour & Kamewin
Dates: Tuesdays January 10, 17, 24, 31, February 7, 14,  28
*please note this class is now held on Tuesdays, instead of Mondays!*
Time: 3:30-5:30pm
Cost: Pay what you wish. Contributions support the work of the Waaswaaganing First Nations Institute for Indigenous Teaching and Learning
Participants will meet and discuss the following book:
Earth Ethics by Patty Loew
"Wisconsin's rich tradition of sustainability rightfully includes its First Americans, who along with Aldo Leopold, John Muir, and Gaylord Nelson shaped its landscape and informed its "earth ethics." This collection of Native biographies, one from each of the twelve Indian nations of Wisconsin, introduces the reader to some of the most important figures in Native sustainability: from anti-mining activists like Walt Bresette (Red Cliff Ojibwe) and Hillary Waukau (Menominee) to treaty rights advocates like James Schlender (Lac Courte Oreille Ojibwe), artists like Truman Lowe (Ho-Chunk), and educators like Dorothy "Dot" Davids (Stockbridge-Munsee Community Band of Mohican Indians), along with tribal geneologists, land stewards, and preservers of language and culture. Each of the biographies speaks to traditional ecological values and cultural sensibilities, highlighting men and women who helped to sustain and nurture their nations in the past and present.
The Native people whose lives are depicted in Seventh Generation Earth Ethics understood the cultural gravity that kept their people rooted to their ancestral lands and acted in ways that ensured the growth and success of future generations. In this way they honor the Ojibwe Seventh Generation philosophy, which cautions decision makers to consider how their actions will affect seven generations in the future―some 240 years."
Meet the facilitators:
Carol Ann Amour has had four books and hundreds of articles published regionally and nationally including DINOSAUR HUNT by Gareth Stevens Publishers in Milwaukee and A MULTI-CULTURAL PORTRAIT OF THE CIVIL WAR by Marshall Cavendish in New York. Her articles and essays have appeared in the Milwaukee Journal Sentinel, the San Francisco Chronicle, Lady's Circle, Reader's Digest, the Lac du Flambeau News, and many others.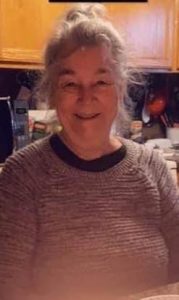 Kamewin
Kamewin, aside from being the Executive Director of the Waaswaaganing First Nations Institute for Indigenous Teaching and Learning, is on the Board of the Wisconsin Indian Education Association and is on the Lac du Flambeau Tribal Education Committee. She was co-founder of ENVISION a middle school project-based learning program with Ojibwe Culture at its heart and taught Ojibwemowin at the Lac du Flambeau Public school for many years. She published fifteen Ojibwe language books co-authored by fifth through eighth-grade students. She has a bachelor's degree in Psychology from UWSP and is a licensed Ojibwe Language and Culture teacher in Lac du Flambeau.
This class is sponsored by the Waaswaaganing First Nations Institute for Indigenous Teaching and Learning.
We're sorry, but all tickets sales have ended because the event is expired.